Welcome to Nural's newsletter focusing on how AI is being used to tackle global grand challenges.
Packed inside we have
UK government sets out AI Safety Summit ambitions
Salesforce embeds conversational AI across the platform with Einstein Copilot
and OpenAI is reportedly earning $80 million a month
If you would like to support our continued work from £2 then click here!
Marcel Hedman
---
Key Recent Developments
---
Salesforce embeds conversational AI across the platform with Einstein Copilot
What: Salesforce have launced Einstein GPT which delivers AI-created content across sales, service, marketing, commerce, and IT interactions on the platform. A selection of use cases include:
Einstein GPT for Sales: Auto-generate sales tasks like composing emails, scheduling meetings, and preparing for the next interaction.
Einstein GPT for Service: Generate knowledge articles from past case notes. Auto-generate personalized agent chat replies to increase customer satisfaction through personalized and expedited service interactions.
Einstein GPT for Marketing: Dynamically generate personalized content to engage customers and prospects across email, mobile, web, and advertising.
Einstein GPT for Slack Customer 360 apps: Deliver AI-powered customer insights in Slack like smart summaries of sales opportunities and surface end users actions like updating knowledge articles.
Einstein GPT for Developers: Improve developer productivity with Salesforce Research's proprietary large language model by using an AI chat assistant to generate code and ask questions for languages like Apex.
Key Takeaway: With this announcement, Madrona's AI landscape chart (Below) comes to mind. The foundation model layer seems to be dominated by a finite number of LLM organizations, but at the application layer a major trend is the incorporation of generative AI into existing software offerings.
The question of where true long term value capture will exist has yet to be determined. Applications own the consumer's attention and have deep understanding of use cases, as demonstrated by Salesforce's launch. Additionally, It would stand to reason that foundation models will become increasingly commoditized through time, particularly with the increase of open source models and better tooling. In this world, the majority of value capture will exist at the application layer.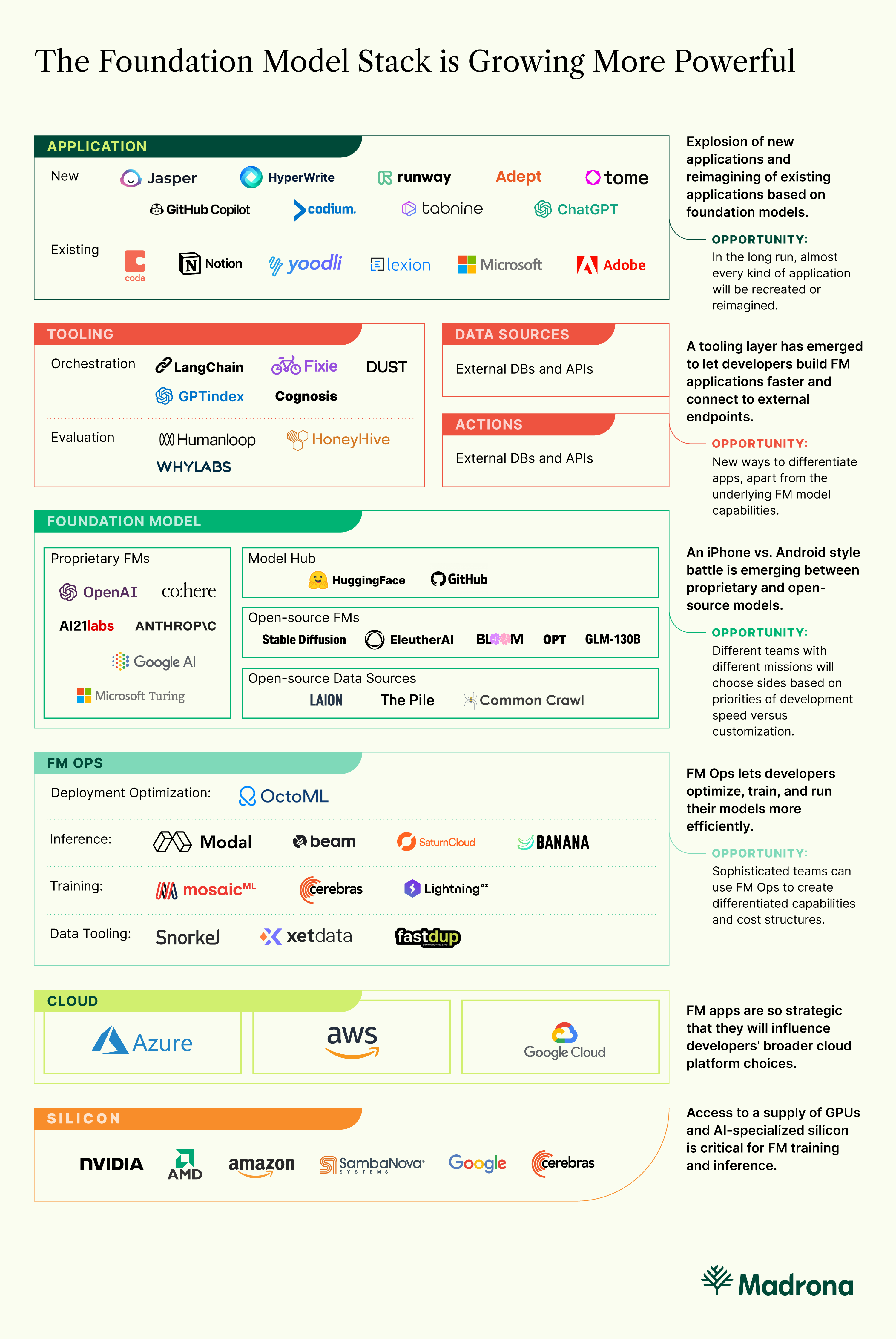 ---
UK government sets out AI Safety Summit ambitions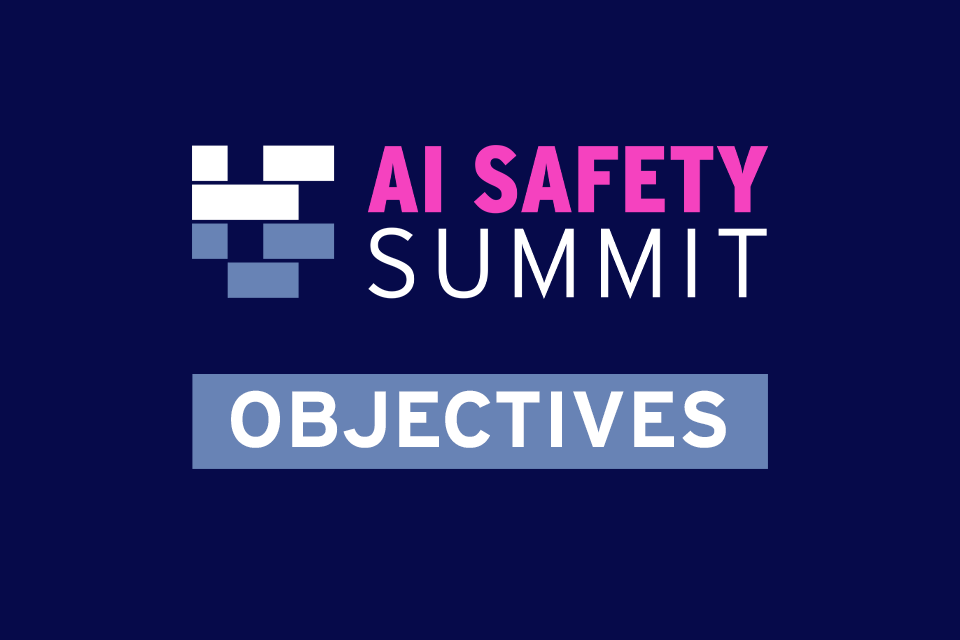 What: UK's AI Safety Summit will bring key countries, leading technology organisations, academia and civil society together. It will take place on 1st and 2nd November at Bletchley Park.
Topics to be covered:
a shared understanding of the risks posed by frontier AI and the need for action
a forward process for international collaboration on frontier AI safety, including how best to support national and international frameworks
appropriate measures which individual organisations should take to increase frontier AI safety
areas for potential collaboration on AI safety research, including evaluating model capabilities and the development of new standards to support governance
showcase how ensuring the safe development of AI will enable AI to be used for good globally
---
OpenAI is reportedly earning $80 million a month
Food for thought?
What is the revenue breakdown between consumer subscriptions and enterprise API consumption charges?
How long will their first mover advantage protect them before it becomes a pricing war amongst other major labs and open source entities?
---
AI Ethics
🚀 Deepfakes and Domestic Violence: Perpetrating Intimate Partner Abuse Using Video Technology
🚀 Artificial intelligence for breast cancer detection in screening mammography in Sweden: a prospective, population-based, paired-reader, non-inferiority study
🚀 Are self-driving cars already safer than human drivers?
🚀 US Senate organize closed door AI forum with leading tech CEOs
Other interesting reads
🚀 Founders of shuttered Argo AI launch autonomous trucking startup
🚀 AI Could Smuggle Secret Messages in Memes
🚀 Inside Elon Musk's Struggle for the Future of AI
🚀 Amazon to require some authors to disclose the use of AI material
Papers
🚀EfficientViT: Lightweight Multi-Scale Attention for On-Device Semantic Segmentation [MIT]
🚀DiffBIR: Towards Blind Image Restoration with Generative Diffusion Prior -  Pretrained text-to-image diffusion models for blind image restoration
🚀 Multimodal Foundation Models For Echocardiogram Interpretation
---
Cool companies found this week
Autonomous trucks
Stack AV - Stack is developing advanced autonomous systems designed to meet the safety, reliability, and efficiency demands of the trucking industry.
Chip makers
Axelera AI - Edge AI chip maker supporting high-performance, low-power machine learning computation. They received over $50m in funding.
---
Best,
Marcel Hedman
Nural Research Founder
www.nural.cc
If this has been interesting, share it with a friend who will find it equally valuable. If you are not already a subscriber, then subscribe here.
If you are enjoying this content and would like to support the work financially then you can amend your plan here from £2/month!