Welcome to Nural's newsletter where we explore how AI is being used to tackle global grand challenges.
As always in the newsletter you will find a compilation of articles, news and cool companies all focusing on using AI to tackle global grand challenges.
Packed inside we have
AI detecting floods from space for the first time
An open source version of AlphaFold2, DeepMind's protein folding algo
AI powered interview tools giving German-only speakers, high ratings in their English speaking scores (via an experiment to test the limits of the tools)
and more...
If you would like to support our continued work from £1 then click here!
Marcel
---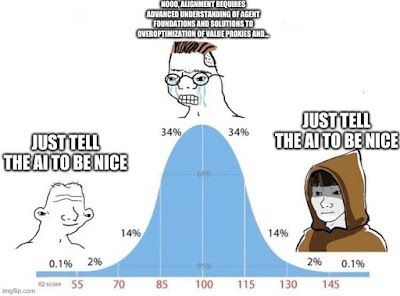 ---
Key Recent Developments
---
Artificial Intelligence pioneered at Oxford to detect floods launches into space
What: "A new technology, developed by Oxford researchers, in partnership with the European Space Agency's (ESA) Φ-lab, pilots the detection of flood events from space... The work is a first step towards relaying real time information from space to disaster response teams."
Key Takeaway: This model can significantly reduce the costs of flood detection which is of huge benefit for low income countries. It also represents a big step for ML use in space as this is the first time "a machine learning model for this type of task will be actually deployed in space."
---
These Are The Startups Applying AI To Tackle Climate Change
What: "Climate change is the most pressing threat that the human species faces today. Artificial intelligence is the most powerful tool that humanity has at its disposal in the twenty-first century.
Can we deploy the second to combat the first? A group of promising startups has emerged to do just that."
Key Takeaway: AI has huge potential when applied directly to solving global challenges. This article provides insight into how startups are turning the emergent technology into tangible products in the climate space. Crossing the implementation gap is vital if we want to realise the benefits of AI.
---
Analytics is at a crossroads
What: This article outlines how data roles often require a certain niche technical background. This requirement precludes those without these explicit technical skillsets but with perhaps the same analytical rigour and with greater domain expertise. How valuable is it to assume a coder can learn the domain but a domain expert can't learn the data techniques?
Key Takeaway: The article also touches on how these aforementioned assumptions has an impact on women entering the data field. It is strongly worth a read!
---
Researchers match DeepMind's AlphaFold2 protein folding power with faster, freely available model
---
AI Ethics
🚀How TikTok's hate speech detection tool set off a debate about racial bias on the app
🚀 Charting the 'Data for Good' Landscape
🚀 Ethics in AI conference videos
🚀 Cheat-maker brags of computer-vision auto-aim that works on "any game"
Other interesting reads
🚀 Clean energy: How AI can help spot the copper we need
🚀 We tested AI interview tools. Here's what we found. (MIT Review) - German-only speakers given high ratings in their English speaking scores!
🚀 EleutherAI - the GPT3 clone. A year in review
🚀 How to Expand an AI Services Business and Gain Traction with Enterprise Clients - with Cory Janssen of AltaML (podcast)
Papers
🚀 Highly accurate protein structure prediction with AlphaFold
---
Cool companies I have come across this week
Health
Aidoc - AI that flags acute radiology abnormalities as they enter the workflow.
Climate
Bamboo Energy - The Bamboo Energy platform enables electricity flows to become bi-directional, transforming consumers into prosumers who can choose the moment to sell and buy energy. (Article)
---
AI/ML must knows
Few shot learning - Supervised learning using only a small dataset to master the task.
Transfer Learning - Reusing parts or all of a model designed for one task on a new task with the aim of reducing training time and improving performance.
Tensorflow/keras/pytorch - Widely used machine learning frameworks
Generative adversarial network - Generative models that create new data instances that resemble your training data. They can be used to generate fake images.
Deep Learning - Deep learning is a form of machine learning based on artificial neural networks.
Best,
Marcel Hedman
Nural Research Founder
www.nural.cc
If this has been interesting, share it with a friend who will find it equally valuable. If you are not already a subscriber, then subscribe here.
If you are enjoying this content and would like to support the work financially then you can amend your plan here from £1/month!