Welcome to Nural's newsletter focusing on how AI is being used to tackle global grand challenges.
Packed inside we have
Combining ML with the powerful Dog nose to create a detection system
The UK removing legal hurdles for data mining
and FBI warning of the use of deepfakes in interviews for jobs with sensitive information
If you would like to support our continued work from £1 then click here!
Marcel Hedman
---
Interesterste in contributing to Nural's work?
---
Key Recent Developments
---
What does a dog's nose know? A.I. may soon tell us
What: Dogs are well known for their keen sense of smell. A dog can easily sniff out the equivalent of a teaspoon of sugar dissolved in two Olympic swimming pools—about one part in 1 billion. Therefore, dogs are being used to detect a multitude of things from drugs to cancer. However, this requires a lot of time to train the animal.
Now, a startup called Canaery thinks it can read the neurons firing in a dog's olfactory bulb in real-time and, with the help of machine learning, turn the animal into a detection device able to suss out a vast range of molecules, all without the animal having to be specially trained.
Key Takeaway: AI is often associated with replicating human qualities such as intelligence and logical reasoning. Here, is an excellent example of combining machine learning with the innate qualities of animals to create a powerful detection tool. Adjacencies like this to conventional thinking should be explored more frequently.
---
The UK plans to boost AI development by removing legal hurdles for data mining
What: The U.K. is planning to tweak an existing law to allow text and data mining "for any purpose," in a move that's designed to boost artificial intelligence (AI) development across the country.
Key takeaway: Gaining access to relevant data to train ML models has always been a challenge. This move offers promise in easing this approach. It's good to see the government actively enabling the ongoing development of ML, particularly when compared to actions in other ground-breaking industries such as cryptocurrency where they have been less enabling.
---
FBI warning: Crooks are using deepfake videos in interviews for remote gigs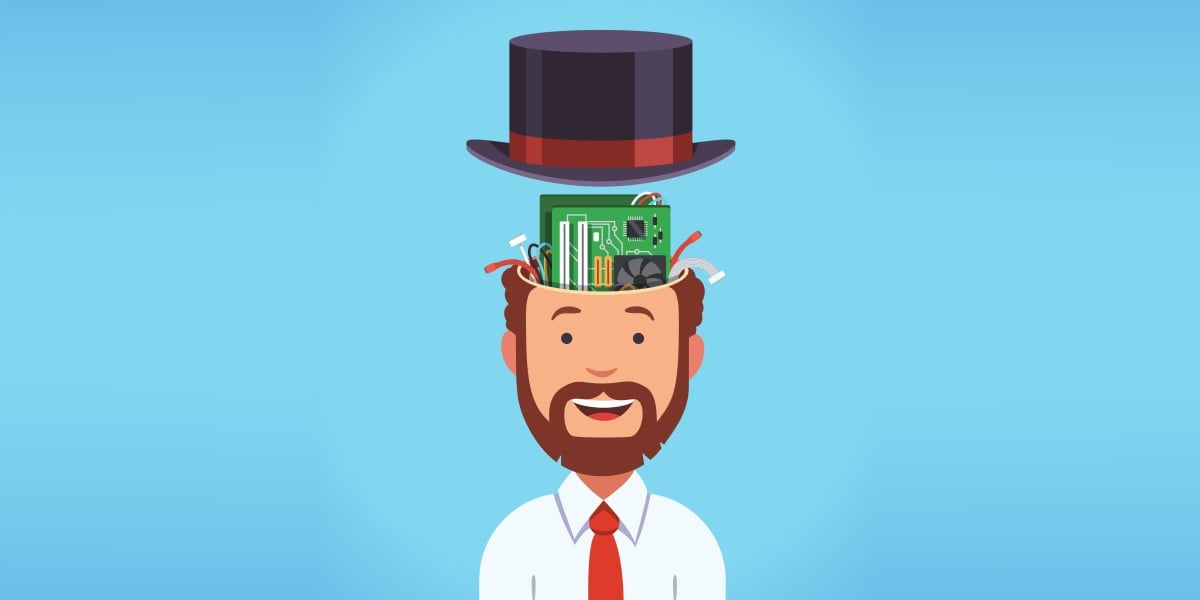 What: The US-based FBI issued a warning that it was has received increasing numbers of complaints relating to the use of deepfake videos during interviews for tech jobs that involve access to sensitive systems and information. The goal being to get hired under fake identities and receive access  to sensitive information.
The Bureau reports the scam has been tried on jobs for developers, "database, and software-related job functions". Some of the targeted jobs required access to customers' personal information, financial data, large databases and/or proprietary information.
Key takeaways: With the rise of this new form of security attack, it's vital that tools arise to counteract and detect deep fakes being used. This is a prime example of the importance of being aware of technology developments. Hackers and scammers are constantly reinventing themselves so it's imperative that decision makers within companies do the same.
---
Rune Labs' Apple Watch-based Parkinson's disease tracker gets FDA clearance
---
AI Ethics
🚀 Seeing Like a Toolkit: How Toolkits Envision the Work of AI Ethics
🚀 The Six Conundrums of Building and Deploying Language Technologies for Social Good
🚀 Reducing gender-based harms in AI
🚀 Helping baby chickens in distress thanks to A.I.
🚀 Ekso Bionics exoskeleton cleared for use with MS patients
Other interesting reads
🚀 Announcing ScaNN: Efficient Vector Similarity Search
🚀 Bringing the power of deep learning to data in tables
🚀 ACM Technology Policy Council Releases TechBrief on Computing and Carbon Emissions
🚀 Methane Remote Sensing Results in Voluntary Reduction of over One Million Tons CO2e by California Companies
---
Cool companies found this week
HR
Gloat -Gloat is a provider of Workforce Agility software and an AI-powered Talent Marketplace. They have just raised $90m in a series D round.
NLP and audio recognition
Speechmatics - AI powered speech-to-text start-up who have just raised $62m.
---
and Finally...
---
AI/ML must knows
Foundation Models - any model trained on broad data at scale that can be fine-tuned to a wide range of downstream tasks. Examples include BERT and GPT-3. (See also Transfer Learning)
Few shot learning - Supervised learning using only a small dataset to master the task.
Transfer Learning - Reusing parts or all of a model designed for one task on a new task with the aim of reducing training time and improving performance.
Generative adversarial network - Generative models that create new data instances that resemble your training data. They can be used to generate fake images.
Deep Learning - Deep learning is a form of machine learning based on artificial neural networks.
Best,
Marcel Hedman
Nural Research Founder
www.nural.cc
If this has been interesting, share it with a friend who will find it equally valuable. If you are not already a subscriber, then subscribe here.
If you are enjoying this content and would like to support the work financially then you can amend your plan here from £1/month!