Welcome to Nural's newsletter where you will find a compilation of articles, news and cool companies, all focusing on how AI is being used to tackle global grand challenges.
Our aim is to make sure that you are always up to date with the most important developments in this fast-moving field.
We now have Jobs section currently featuring an exciting data scientist role at startup AxionRay
Reach out to advertise your own tech roles!
Packed inside we have
A focus on the use of AI to address the climate crisis featuring news about:

AI for Good
Climate Change AI
the current Women in data science datathon "Using data science to mitigate climate change"

and, Can digital twins help to address climate change?
plus Meta (formerly Facebook) improve speech recognition software by reading lips
If you would like to support our continued work from £1 then click here!
Graham Lane & Marcel Hedman
---
Climate Crisis resources
---
AI for good
What: AI for Good is organized by International Telecommunication Union in partnership with 38 UN Sister Agencies, XPRIZE Foundation, ACM and co-convened with Switzerland. It provides a year round digital platform where AI innovators and problem owners learn, build and connect to identify practical AI solutions to advance the UN Sustainable Development Goals.
Key Takeaway: AI for Good offers a wide-ranging webinar program. Forthcoming topics include:
12 January: How can AI improve weather and climate prediction?
19 January: AI-Enabled Public Health from a Marginalized Perspective
19 January: Causal inference for Earth system sciences
The organisation also provides a community platform to connect AI innovators with problem owners
---
Climate Change AI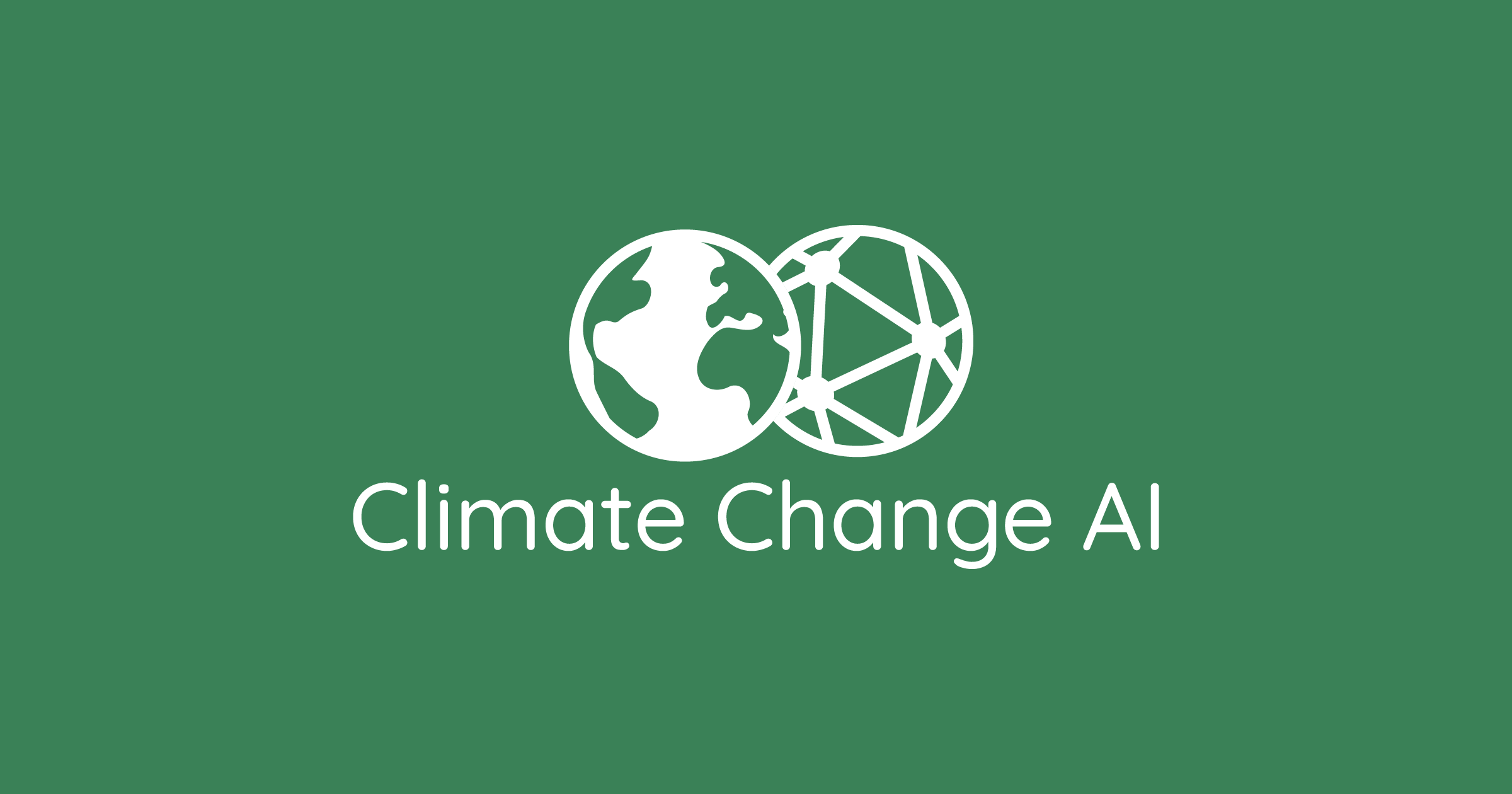 What: Climate Change AI is a global organization composed of volunteers who believe that tackling climate change requires concerted societal action in which machine learning can play an impactful role. Founded in June 2019, it has led the creation of a global movement encompassing researchers, engineers, entrepreneurs, investors, policymakers, companies, and NGOs.
Key Takeaway: Climate Change AI runs:
- an annual summer school
- bi-monthly, informal, online "happy hours"
- a community platform, and
- a programme of webinars
- the next webinar is "Machine learning for monitoring biodiversity" on 21 January
---
Women in data science datathon:  
Using data science to mitigate climate change
What: Women in Data Science (WiDS) aims to inspire and educate data scientists worldwide, regardless of gender, and to support women in the field. The WiDS annual datathon is now live on Kaggle from 6 January to 26 February. Kaggle is a renowned site that hosts data science competitions. WiDS Datathon participants will investigate climate change mitigation by analysing regional differences in building energy efficiency, and creating models to predict building energy consumption. The competition is open to individuals or teams of up to 4. At least half of each team must be individuals who identify as women. There are cash prizes totalling $25,000.
Key Takeaway: The datathon is suitable for beginners and experienced practitioners. There are extensive support resources available and a datathon webinar on 28 January.
---
AI Ethics
"Is it safe to walk downstairs backwards if I close my eyes?" Amusing exploration of the limits of Artificial Intelligence.
In defining AI, researchers emphasise technical functionality whereas policy-makers compare systems to human behaviour. As a result, regulatory efforts over-emphasise concern about future technologies rather than addressing existing technologies.
No, it isn't an episode of Black Mirror.
Other interesting reads
This is an EU initiative to develop a high precision digital model of the Earth to monitor and simulate natural phenomena and related human activities.
NVidia announced a digital twin of the Earth using super-computing power but researchers are skeptical it can ever be sufficiently accurate.
The article provides a number of concrete examples of how AI is being used to address climate change.
After initial training with labelled video and audio data, the model uses a novel approach by associating lip movements with sounds using unsupervised learning that does not require labelled data.
---
Data scientist - AxionRay
Axion are looking to hire a talented NLP DS lead as they enter hypergrowth. Axion is a stealth AI decision intelligence platform start-up working with electric vehicle engineering leaders to accelerate development, funded by top VCs.
Comp: $100k – $180k, meaningful equity!
If interested contact: marcel.hedman@axionray.com
---
Cool companies we haven't found this week
Y-Combinator, the renowned venture investors, have issued a Request for Startups working with carbon removal technologies, meaning they would like to see proposals in this area. Current carbon removal technologies include:
Bio-energy with carbon capture and storage
(burning trees, capturing the carbon, and burying it)
Direct Air Capture
(take CO2 from the air and pump it through a plant that transforms it into valuable resource)
Biochar
(burning organic waste in oxygen-free chambers and then burying it or using it for agriculture)
Solar radiation management
(reflecting a small amount of inbound sunlight back out into space)
Y-combinator are inviting proposals for startups in 4 new areas of carbon capture technology. All of these areas could potentially involve or benefit from AI or machine learning in fields such as material development, biotechnology, climate modelling and process enhancement. The 4 areas of interest are:
Ocean Phytoplankton
Genetically engineered phytoplankton might be used to photosynthetically convert CO2 into a stable carbon sequestration medium.
Electro-Geo Chemistry
An electrochemical process to increase the rate at which CO2 is converted into dissolved mineral bicarbonate that can be stored long-term in the ocean.
Cell-Free Enzyme Systems
Purify enzymes from a single biosynthetic pathway to fix carbon in perpetuity. An aqueous solution containing soluble enzymes could dissolve CO2 on air contact which could be used in subsequent reactions or easily disposed.
Desert Flooding
Flooding desert areas with water to create millions of small oases (shallow reservoirs with water) that can absorb and retain carbon with the potential benefit of creating newly habitable areas.
---
And Finally ...
AI/ML must knows
Foundation Models - any model trained on broad data at scale that can be fine-tuned to a wide range of downstream tasks. Examples include BERT and GPT-3. (See also Transfer Learning)
Few shot learning - Supervised learning using only a small dataset to master the task.
Transfer Learning - Reusing parts or all of a model designed for one task on a new task with the aim of reducing training time and improving performance.
Generative adversarial network - Generative models that create new data instances that resemble your training data. They can be used to generate fake images.
Deep Learning - Deep learning is a form of machine learning based on artificial neural networks.
Best,
Marcel Hedman
Nural Research Founder
www.nural.cc
If this has been interesting, share it with a friend who will find it equally valuable. If you are not already a subscriber, then subscribe here.
If you are enjoying this content and would like to support the work financially then you can amend your plan here from £1/month!